Reality shows have taken over a lot of television, and now it looks like their presence is being made on Youtube as well.  But a (mini) reality show about DJing? This could be interesting. Check out the webisodes of Burn Studios Residency. A DJing contest/show to become a resident DJ at 3 of the biggest clubs on Ibiza including Sankeys, Cafe Mambo, and Privilege. Check out an appearance by David Guetta as well!  This is the 3rd and latest part of the series (comprising of 6 episodes), so go check out episodes 1 and 2 as well.
[youtube=http://www.youtube.com/watch?v=nRxyVBJ7FwE&feature=plcp]
---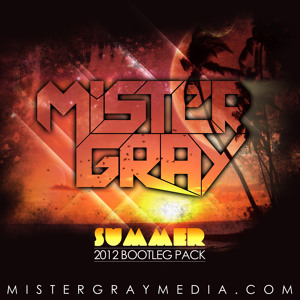 Look no further…here is Mister Gray. From the "Magic City" of Miami, Mister Gray show his love for music by making it, playing it, remixing and whatever else you can do with you music! Check out these awesome remixes/mashups:
[soundcloud url="http://api.soundcloud.com/playlists/2424434″ params="auto_play=false&show_artwork=true&color=dc532b" width="100%" height="450″ iframe="true" /]
---
Check out this humanizing view of some of the most famous DJ's including David Guetta, Paul Oakenfold, Mark Knight and more! We see just how much their jobs mean to them, and its not just about the money.
[youtube http://www.youtube.com/watch?v=RNxAtSvcX0Q?rel=0&w=560&h=315]
---