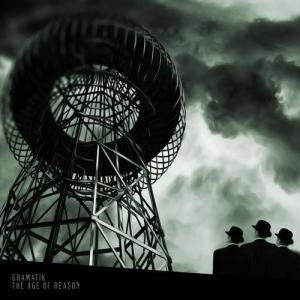 Many of you might know Gramatik from under the label of Pretty Lights, but now a transcendentalism movement has created Lowtemp – his own label that features his music along with his friends. With Lowtemp, Gramatik states that the label is putting out "cool music", and when you listen to the song below you will know exactly what that means.  Gramatik presents his brand-new single: "Bluestep". Talk about cool! This song features some tantalizing 50's and 60's blues rhythms along with the traditional and new era EDM beats. From his upcoming album "The Age of Reason", this is the first track that features some dope dynamics Dubstep/EDM and Jazz. Enjoy!
---
We all know about Steve Aoki's DIM MAK records. Known for bringing forth boss status artists like DATSIK, Infected Mushroom, Bloody Beetroots, and many others to name a few. Now releasing his first in-house collaboration with Dim Mak artists Keys N Krates, Madeon – Icarus (Keys N Krates feat. Will Brennan Remix) is Will Brennan. Brennan strives to achieve excellence by producing lyrics that share his life story. Keys N Krates give Brennan the theme to his autobiography as he laces sick rhymes in this song.
[soundcloud url="http://api.soundcloud.com/tracks/78254031″ params="color=010d0b&auto_play=false&show_artwork=true" width=" 100%" height="166″ iframe="true" /]
---
Are you excited for September? If you are, perfect, because we're gonna take your excitement to a whole new level; and, if you're not, well, this will surely get you there. Dim Mak Records founded by legendary DJ Steve Aoki in 1996 has released a sneak peek of many of the September releases by the likes of Joachim Garraud & Alessia, Dirty Disco Youth, Sex Ray Vision, Paul Tesla, LAZRTag, and many more. Be on the lookout for these greats coming to you next month!
[soundcloud url="http://api.soundcloud.com/playlists/2382233″ params="auto_play=false&show_artwork=true&color=00bcff" width="100%" height="450″ iframe="true" /]
---