Corey Baker aka Kill Paris is the new sensation in Skrillex's OWSLA. With tremendous support from Skrillex himself along with A-Trak, Dillon Francis, and Flux Pavilion, Kill Paris has his sights on producing gnarly music. You might remember him from his own "name your own price" album release on killparis.bandcamp.com "The Beginning (2012)". Now, OWSLA is taking him to a whole new level by revamping Kill Paris' already dope bass, jazzy melodies and packing kicks. Corey is all over the US sharing the stage with big names like Pretty Lights, Zion I, Mimosa, AraabMuzik, Whiskey Pete, Figure, Mac Miller, Infected Mushroom, & Nicky Romero to name a few. Check out this swanky setlist that will keep you bobbing your head all day!
[soundcloud url="http://api.soundcloud.com/playlists/3852638″ params="color=ae33bd&auto_play=false&show_artwork=true" width=" 100%" height="450″ iframe="true" /]
---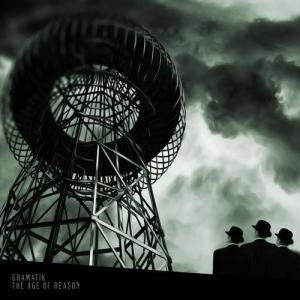 Many of you might know Gramatik from under the label of Pretty Lights, but now a transcendentalism movement has created Lowtemp – his own label that features his music along with his friends. With Lowtemp, Gramatik states that the label is putting out "cool music", and when you listen to the song below you will know exactly what that means.  Gramatik presents his brand-new single: "Bluestep". Talk about cool! This song features some tantalizing 50's and 60's blues rhythms along with the traditional and new era EDM beats. From his upcoming album "The Age of Reason", this is the first track that features some dope dynamics Dubstep/EDM and Jazz. Enjoy!
---
What do you do when a song is leaked from an upcoming album? You could whine about it and complain about people and technology. Or if you're Pretty Lights, you could release it officially for free! Check out "So Bright", a mysterious song with some scratchy old style vocals sprinkled with some rap. Amazing track!
Click Here to download.
[soundcloud url="http://api.soundcloud.com/playlists/1738038″ params="auto_play=false&show_artwork=true&color=d54300″ width="100%" height="450″ iframe="true" /]
---